Via transients.info
A day later, we have yet another record breaking solar flare for 2013. Yesterday I posted the following entry, '
Sun releases a powerful Solar Flare with an X-ray Flux of X1.8 - Largest flare for 2013
' which discussed that subject in question along with information on past strong solar flares.
So is this flare Earth facing? The CME occurred on the west side of the sun, which is rotating towards the Earth. if these strong solar flares continue and as the Sun rotates around and the area they are erupting from faces us, thats when we should be paying a bit more attention.
Credit to spaceweather.com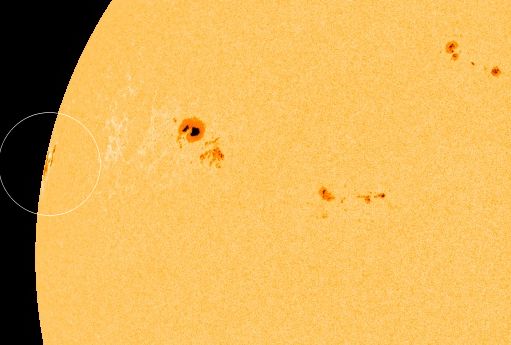 Credit to spaceweather.com
The above picture shows the location of where the flaring activity started yesterday.