I heard a sound from heaven like the sound of cascading waters and like the rumbling of loud thunder... Revelation 14:2
What are the loud banging noises caught on these 2 videos by a Louisana resident living very close to the Louisiana Sinkhole? Listen to them, they sound very mechanical to me, like a pile driver or another type of earth boring machinery. Are these the 'sounds of the apocalypse' spoken of in Biblical times? We've heard these sounds before. Check out the third video, below these two, of the mysterious Clintonville booms last year; don't they sound nearly the exact same to you? What are we witnessing here? Is someone doing NWO elitist underground bunker work or are we hearing our Earth being ripped apart? This recent story today from Beforeitsnews contributor Andre Heath shares that the sinkhole massively expanded as another 5000 square feet of land was swallowed up by the Earth and an expert has warned that fractures are now occuring in the disturbed zone around the surface of the sinkhole.
Meanwhile, data from the CERI Helicorder displays from Bayou Corne and near the sinkhole today has been censored; check it out below. Any other ideas what these noises are?
Earlier today, there was a slough in at the sinkhole. An estimated 50 x 100 foot section sloughed in on the southwest side of the sinkhole. The slough in does not affect Hwy 70 as the event occurred on the opposite side of the sinkhole. - Assumption Parish Police Jury.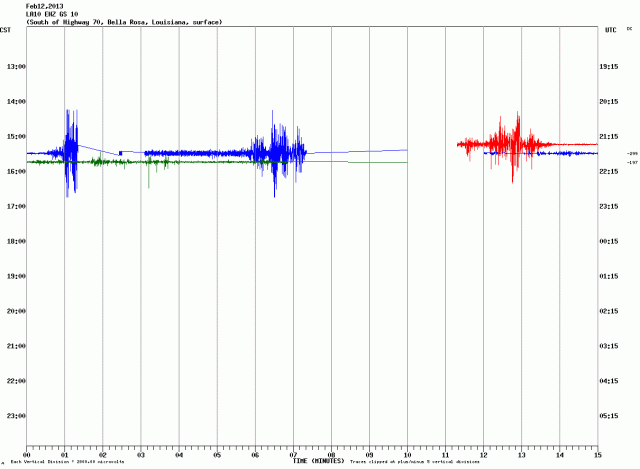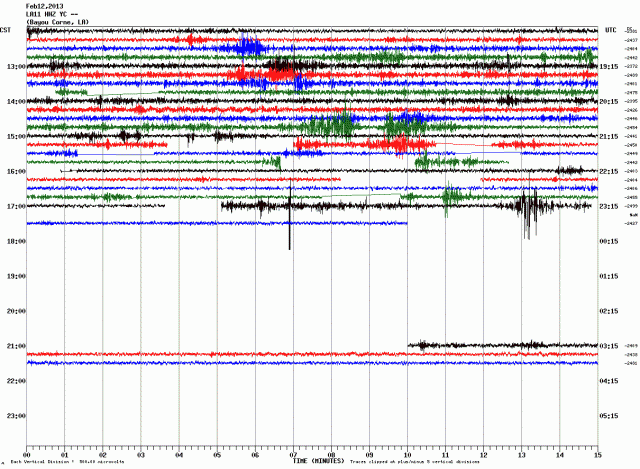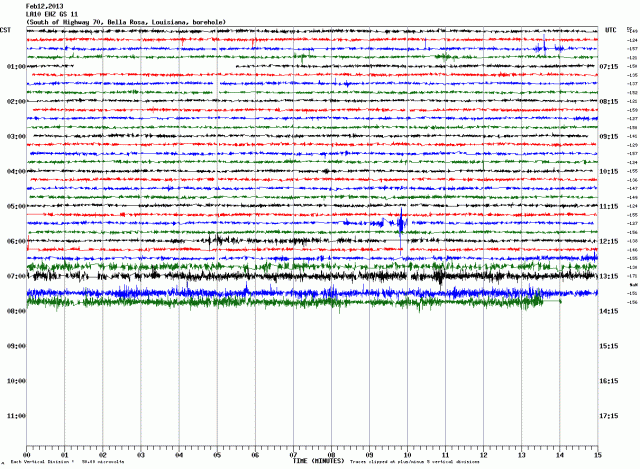 Source: http://folkworm.ceri.memphis.edu/heli_temp/