Here are a few articles I put together, which are earth change related events from the past few daysto a week.
Tragedy: Seven people drowned at a number of resorts across the Mediterranean coast of France yesterday, including at Carnon
28 July 2013 - '
Seven people drown in seas off France's Mediterranean coast after 80mph winds and unpredictable currents cause treacherous conditions
' - "Another three in 'serious condition' after escaping from the sea. Four victims died on the beaches, while three others died in hospital"
July 25 - '
Report confirms drought worst in nearly 70 years
' - (New Zealand) "A comparative study on the 2013 drought released today by the Ministry for Primary Industries (MPI) confirms it was one of the most extreme on record for New Zealand and the worst since 1945-46. The 2013 drought was also one of the most widespread New Zealand has experienced with only the drought of 1972-73 that affected Wairarapa, Tasman, Otago and Southland coming close to its geographical spread."
26 July - '
Siberia Heat: Did The Arctic Region Break A Heat Record?
' - "Did the Arctic region break a heat record? According to English-language outlet The Siberian Times, temperatures of 32 degrees Celsius, or 89.6 degrees Fahrenheit, were recorded in the Siberian city of Norilsk on July 21. The average temperature in July in the region is 13.6 C, or 56.48 F."
29 July - '
Earthquakes Contribute to Global Warming by Releasing Methane from Ocean Floor
' - "A study conducted by Swiss and German scientists has uncovered a natural source of greenhouse gas emission - methane. Researchers emphasize that climate scientists need to consider the amount of methane being released as earthquakes rip open ocean floors, in order to better understand the various sources of greenhouse gases."
26 July 2013 - '
VOLCANO WATCH: U.S. ranks high with active volcanoes
' - "HAWAII VOLCANOES NATIONAL PARK, Hawaii – When Mount St. Helens erupted explosively in 1980, most people were unaware that the U.S. ranks as one of the top countries in the world in the number of geologically young, active volcanoes. An updated review of the Nation's active volcanism from 1980 through the end of 2012, however, shows that 107 eruptions occurred at 32 volcanoes (most of which are located in Alaska), and at least 41 episodes of unrest were observed at 13 volcanoes."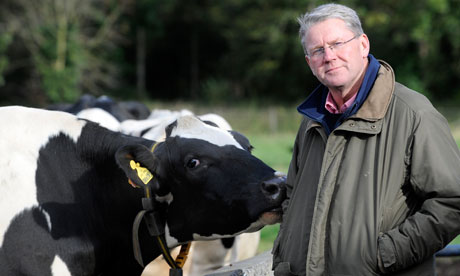 29 July 2013 - '
NFU claims extreme weather poses biggest threat to British farming
' - "Erratic swings from floods to heatwaves and drought caused by climate change is devastating harvests, says NFU president"
29 July 2013 - '
Rainfall fell by 58% comparing to last year, water reductions in Tehran, Iran
' - "Heatwave is scourging Iran bringing temperatures to alarming heights which, combined with the lack of rainfall, created drinking water shortages and reductions."
29 July 2013 - '
Heatwave and hailstones the size of tennis balls, Germany
' - "While most of Germany endures exceptional heatwave, eyewitnesses from village of Wassel in Sehnte reported hailstones the size of tennis balls on Saturday, July 27, 2013. AP brings video with images of damaged houses and vehicles:"
27 July 2013 - '
Hundreds of thousands affected by drought in Namibia
' - "Namibian government declared a state of emergency on May 17, 2013 due to prolonged dry season which resulted in widespread crop failure across the country. About 780,000 people (approximately one third of Namibia's entire population) are now classified as food insecure. "
27 July 2013 - '
21 dead as floods strike quake-hit Chinese province
' - "At least 21 people have been killed and four reported missing in floods and mudslides that hit a Chinese province where at least 95 others died this week in twin earthquakes, state media reported on Saturday."
28 July 2013 - '
Rain moves through Orange County as flooding cleanup continues
' - "CHAPEL HILL, N.C. - A heavy rain system that left flooding in part of North Carolina moved through Orange County Saturday where people are still cleaning up from flooding last month."
27 July 2013 - '
PAGASA: Flash floods threaten Bicol, Vis-Min as potential cyclone moves closer to Davao City
' - "Residents of Bicol, Visayas and Mindanao were advised to brace for possible flash floods and landslides from a potential cyclone - a low-pressure area - that moved closer to Davao City before noon on Saturday."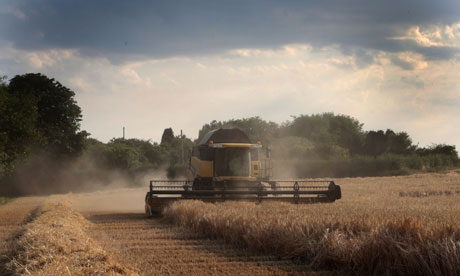 29 July 2013 - '
Heatwaves will make crops produce smaller grains
' - "Extreme weather is ruining farmlands as British farmers find it difficult to cope with volatile seasonal changes"
27 July 2013 - '
Environmental disaster in Canada - Primrose oilsands site in Alberta unable to stop oil leaking for over nine weeks'
- "Canadian Natural Resources Ltd. (CNR) operates the Primrose oilsands facility northeast of Edmonton where four ongoing underground oil blowouts have contaminated forest, muskeg and a lake and have already killed dozens animals. The sites are located in a remote area which has restricted access to the public. Alberta's Oil Sands is the third-largest crude oil reserve in the world, next to Saudi Arabia and Venezuela. Alberta government and the company hasn't yet officially confirmed the cause of the blowout, the amount of spilled material, wildlife impacts, water-quality monitoring or a plan to stop the spill."
29 July 2013 - '
Environmental Disaster: Oil Spill Reaches Thai Holiday Island Ko Samet
' - "An estimated 50,000 gallons of oil spilled into the sea in the Gulf of Thailand through a leak in an oil pipeline this weekend. The Thai Navy tried unsuccessfully on Sunday to prevent the oil slick to reach the coast. Some floating barriers were deposited off the coast to catch the oil film and finally aspirate it."
29 July 2013 - '
Latest threat to Great Lakes: Scientists discover floating masses of tiny plastic bits
' - "TRAVERSE CITY, Michigan — Already ravaged by toxic algae, invasive mussels and industrial pollution, the Great Lakes now confront another potential threat that few had even imagined until recently: untold millions of plastic litter bits, some visible only through a microscope."